You may not have been born with straight teeth, but you do not have to resign yourself to imperfect teeth forever. The only practical solution for improving crooked teeth used to be wire braces, but Invisalign changed all that, revolutionizing the field of orthodontics in the process. These custom-made clear aligners gradually straighten your teeth over a period of months. Mission Viejo dentist Dr. Robert Milner has helped many patients like you to transform their smiles with Invisalign.
Benefits of Invisalign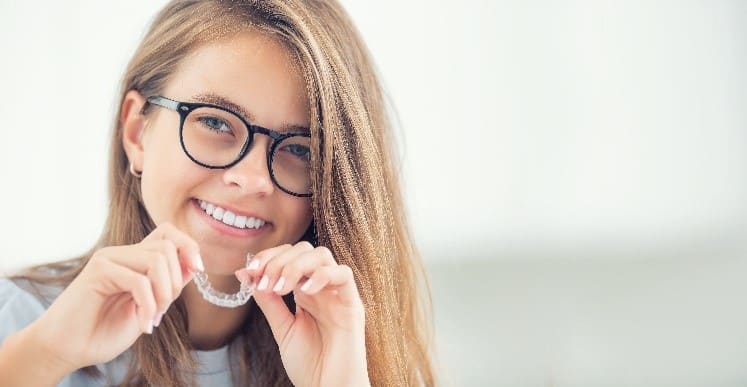 True to its name, Invisalign is transparent and therefore difficult for most people you interact with to notice. You are less likely to feel self-conscious than people with ordinary braces.
Invisalign is removable, so on occasions when you do not want them in your mouth (such as during a date or job interview) you can simply take them out. They are also meant to be removed while you eat, which puts fewer restrictions on your diet than traditional braces.
Hygiene is also improved with Invisalign. By taking them out when you eat, your Invisalign stays cleaner and does not get food stuck in it like it would with braces. At the end of the day, brushing and flossing can be done in a normal manner. The aligners should be rinsed with warm water and can be brushed gently.
How Do Invisible Braces Work?
First, Dr. Milner takes a mold of your teeth that is sent to a laboratory to create custom aligners out of thermoplastic material. Once you have received your aligners, wear them according to the provided schedule.
About every two weeks, you will swap out your aligners for a new set designed to keep your teeth moving as intended. It is important to wear your aligners for about 22 hours per day. While you should remove them to eat and brush, the more you wear them, the faster the teeth can straighten.
You must return to the dental office periodically to check on your progress, but you will have significantly fewer appointments than if you needed to have braces tightened regularly. The course of treatment generally lasts somewhere between six and 18 months. The timeframe depends primarily on the starting condition of your teeth, as well as your commitment to wearing the aligners.
Cost of Invisalign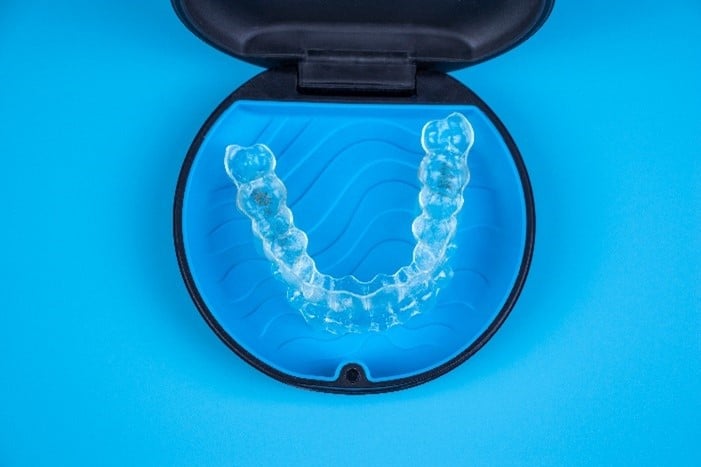 The price of Invisalign depends on how many months it takes to achieve the intended results. It is usually comparable to the cost of traditional metallic braces. Many dental insurance plans now cover at least a portion of Invisalign, so check your policy to determine what coverage you may be entitled to.
Discuss Invisalign with Dr. Milner
If you have put off straightening your teeth because you do not want the hassle of braces, the good news is that Invisalign has made the process easier than ever. For a dentist you can trust to help you achieve the smile of your dreams, choose Dr. Milner. To schedule an appointment at his Mission Viejo office, please call (949) 859-8899.
Invisalign FAQs
How long will I need to wear Invisalign?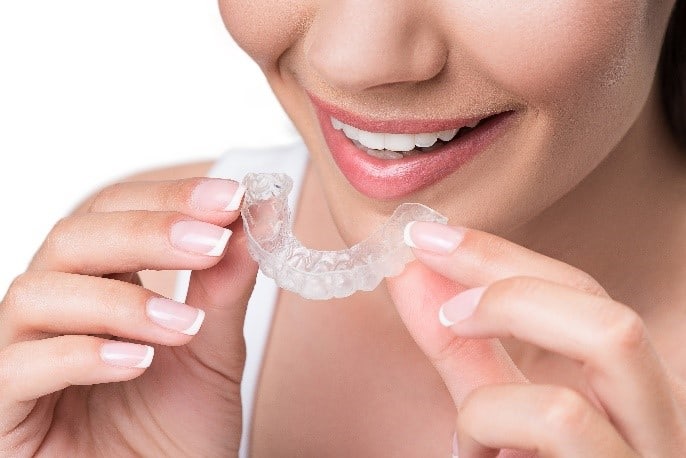 The average treatment time is about one year. Some patients can complete their treatment in six months, while others may need two years, but it really depends on the current alignment issues of your teeth. The best way you can accelerate this process is to follow instructions and wear your aligners as much as possible — ideally 22 hours per day.
Is it difficult to keep Invisalign aligners clean?
Every day you should brush your aligners with toothpaste and rinse them in room temperature water to keep them clean. Because you can remove your aligners anytime you eat or drink, this simple act does a lot to keep your aligners from gathering food particles or stains. Remember, you are not wearing one aligner for the entire course of treatment. Because your aligner is swapped out for a new one approximately every two weeks, it should not be too challenging to keep each one feeling fresh.
Can I do Invisalign if I've previously had braces?
Sometimes, teeth shift back out of alignment years after orthodontic treatment. Invisalign can be quite successful for patients who want to re-straighten their teeth without dealing with the hassles of traditional braces again. Speak to Dr. Milner to determine if you are a good candidate.
Will I need to wear a retainer after doing Invisalign?
In many cases, Dr. Milner recommends that patients wear a nighttime retainer to prevent their teeth from shifting out of alignment. This is especially useful in the immediate months after you have completed your treatment. However, each patient is different. Ultimately, it is your choice how proactive you are in keeping your teeth as straight as possible.