Your smile is usually the first thing people notice about you, and it can communicate a range of emotions, from confidence and happiness to doubt and self-consciousness. If yellowed, cracked, uneven teeth are stopping you from interacting with others, seeking professional opportunities or simply smiling, a smile makeover may just be the perfect solution.
As a seasoned cosmetic dentist, Dr. Robert Milner has helped hundreds of Mission Viejo patients regain their confidence by having a smile makeover. Much like every patient, each smile makeover is unique. If you wish to enhance your smile, Dr. Milner will design a treatment plan to help you restore your smile to its most radiant state. To schedule a smile makeover consultation, please call Dr. Milner's Mission Viejo office at 949-859-8899.
What Is a Smile Makeover?
Smile makeover is a multi-step dental treatment that treats two or more cosmetic dental concerns. Often confused with full mouth reconstruction, smile makeover is an elective procedure performed solely for cosmetic purposes. During your initial consultation, Dr. Milner will thoroughly examine your teeth, gums and facial features. He will also discuss with you your areas of concern about your smile, whether it be chips, gaps or crooked teeth. Our expert cosmetic dentist will then use this information to design a treatment plan that best achieves your dream smile.
Am I A Candidate for Smile Makeover?
You may be a suitable candidate for smile makeover if you have two or more of the following dental concerns:
Stained, discolored teeth
Chips, cracks in teeth
Silver (amalgam) fillings
Gaps and spaces between teeth
Crooked or uneven teeth
Big, small or otherwise misshapen teeth
Missing teeth
What Does Smile Makeover Typically Include?
Smile makeover is typically performed over the course of several dental visits. Your customized treatment with Dr. Milner may include: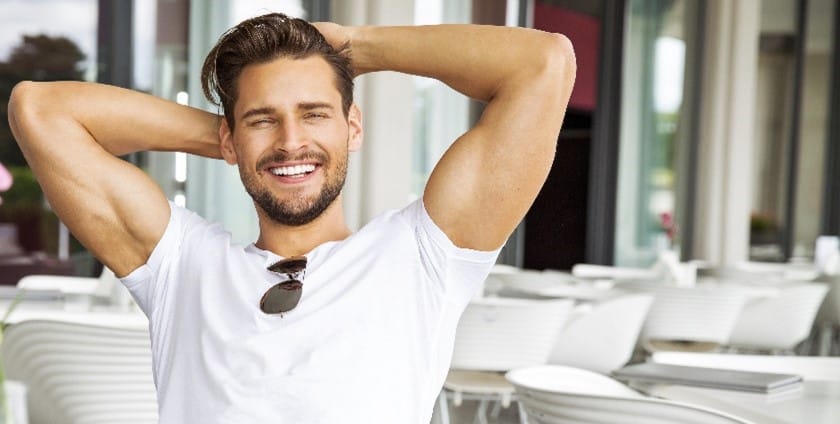 Once your treatment is complete, proper oral hygiene and maintenance are essential in preserving your brighter smile. Professional cleanings with our hygienists at least every six months can keep your new pearly whites both beautiful and healthy for years to come.
Frequently Asked Questions about Smile Makeover
Is every smile makeover the same?
No. Smile makeover is completely customized to the unique needs of the individual patient. You have your own concerns about your smile and your own idea of what you want to look like after a smile makeover. Dr. Milner is able to tailor a treatment plan around these factors.
Is there an age limit for smile makeovers?
Your age will probably not be a determining factor in whether you qualify for a smile makeover. Your oral and general health are more important considerations. For example, if you have active dental disease you may be advised to delay smile makeover until the disease has been treated.
How long does a smile makeover take?
There is no universal timeline for smile makeover because every treatment plan is different. Some smile makeovers can be completed in a single appointment, whereas others require multiple appointments spaced out over time.
When discussing your smile makeover options, Dr. Milner can give you a general idea of how many office visits it will take to achieve your results, and what type of timeframe you can expect.
Is a smile makeover expensive?
The cost of a smile makeover depends on the planned procedures/treatments. Our staff would be happy to give you more pricing details about the procedures or treatments you are considering.
What are the most common procedures included in a smile makeover?
The most popular smile makeover treatments include teeth whitening, dental bonding and the placement of porcelain veneers. Orthodontic treatment with traditional or invisible braces is also popular.
To learn more smile makeover, contact the dental practice of Dr. Milner. Please schedule a personal appointment by calling 949-859-8899 today.